Key facts
Free course duration extension
Course information
Course ID 0703
Regular duration
The regular course duration is 6 months, based on ca. 25 hours study time per week.
Prerequisites
None
Starting date
Any time
Certification
After successfully passing the exam(s) we will issue the PFH AKADEMIE certificate.
At this time we cannot yet award ECTS credit points for this course due to its very practical focus.
Course fees
The fee for the course is 1.794 €. This includes the online learning materials, support and guidance from experienced tutors during the course, course activities and assignments on which you receive feedback from the tutors, weekly online sessions with the tutors for questions and feedback on course assignments, LinkedIn Learning license, completion and grading of two major project assignments and your final graded certificate. The course fee can also be paid in 6 monthly installments over the regular course duration
Course duration extensions
For the Digital Solutions courses you can receive a free extension of 9 months. 6 months of this extension are based on a reduced weekly study time and an additional 3 months to give you more flexibility to manage unexpected delays. This free extension activates automatically, assuming you have not successfully finished or quit the course in the regular duration. Beyond this free extension you can twice book an additional 3-month extension at a fee of 49 € each. These extra extensions do not start automatically.
The course is structured to ensure that you do not only gain knowledge. Knowledge is only the foundation on which you will build your professional level skill set as well as your general competence in the field. This way you will be ready to take on
Knowledge: Understanding of theories, facts, principles, and processes in the field of Video Marketing in Social Media.
Skills: Ability to use this knowledge and practical skills to solve problems or tasks and create working solutions.
General competence: Be able to independently apply the acquired knowledge and skills in various situations as well as manage projects or start a new business.
The curriculum covers the following topics:
Security and the Law
Network Security
Preventive Security
Hacking Tools, Incidents and Response
Programming
Databases
Computer Forensics
Exam Project
The objective of the course is that you will be able to analyze vulnerabilities, develop a preventive strategy, implement preventive measures, handle incidents, and be able to conduct an investigation.
After completing the course, you can choose a variety of career options such as a security employee, an IT security consultant, or an IT coordinator. You also have the option of working as a security advisor or as a consultant in an advice agency regarding IT security, communication, and operation.
Once you have registered for the course you will receive your personalized access to our online learning platform where you will find all the course materials, access to chat and forums, and more. You will also receive via email and via the online platform an introduction package with all the details about using the platform, access to further research materials, contact information for your tutors and much more.
The course is an online self-study program with curated content, self-check multiple choice quizzes, and task assignments for virtually all course modules for which you will get feedback from your tutors. The tutors are available via chat as well as course forums and via weekly virtual meetings where you can ask question, receive feedback and more.
The examinations that are the basis for successful graduation consist of a midterm project as well as a final exam project. Both exams are based on 60 hours and have flexible submission times. Here you can showcase your learning and apply them for actual solutions. The midterm exam counts for 40% of the overall course grade and the final exam counts for 60%.
Throughout the course you will be working on your UX Design portfolio by turning your course activities and smaller as well as larger projects into a professional portfolio that you will be proud to showcase to future employers.
Once you have passed your exam(s) we will proudly issue your certificate.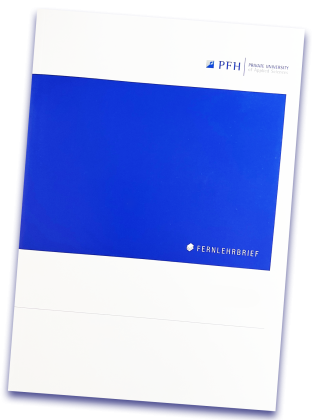 You want to more information before booking? Request our 'Sneak Preview'.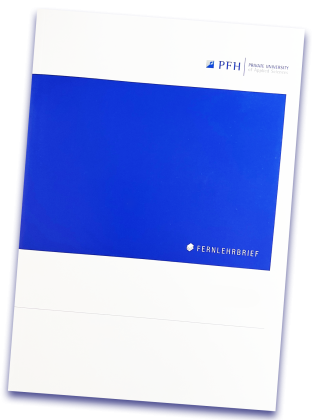 Any questions
You have any questions about your course or education? We are here to consult. Out consulting team is available here: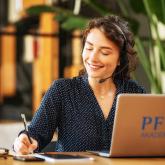 You can reach us Mo – Fr 09:00h – 17:00h